About Dwan Abrams
Dr. Dwan Abrams is a life coach located in Atlanta, Georgia whose life's mission is to help people break through the barriers preventing them from living the life they desire.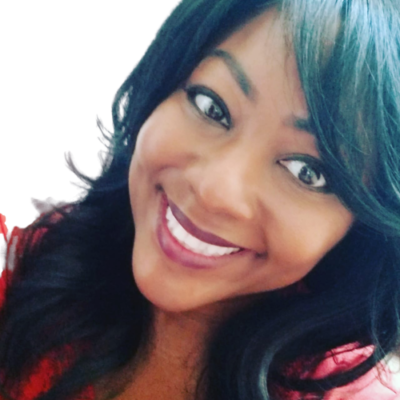 Dwan Abrams
Dr. Dwan Abrams' life's mission is to help people break through the barriers preventing them from living the life they desire. Throughout her career she has helped clients effectively address and solve life's challenges through a collaborative and personalized coaching program assisting them in achieving their short and long-term goals.
No stranger to life's ups and downs, Dr. Dwan was born to a single teenage mother, and her earliest memories are of being raised by her grandmother. As a young girl, her mother decided to join the U.S. Army, further distancing the two which then resulted in early bouts of childhood depression. After her mother's return, like many military children she moved out of the country. This drastic shift in life took a toll on Dr. Dwan's mental health, and she began experiencing panic and anxiety attacks that eventually followed her into her adulthood.
It was through her own struggles that she got to know herself and turn these bouts of depression and anxiety into positive life lessons. These occasional occurrences help to keep her spiritually grounded, maintain a sense of humor and most importantly, treat others with compassion and empathy. However, don't expect her to sugarcoat the truth. As a life coach, she always delivers support and guidance with a healthy dose of realness. She doesn't believe in coddling and subscribes to the notion that the truth will set you free, no matter how painful it may be.
Dr. Dwan helps men & women who have been unfaithful in the past, or have dealt with infidelity, to break the cycle so they can have healthy relationships. "Once a cheater, always a cheater" doesn't have to be true when you're equipped with the right tools to break the cycle. Dr. Dwan knows firsthand because she's been there. As someone who has cheated, been cheated on & had parents who cheated, Dr. Dwan has personally seen the impact infidelity has on individuals, relationships and families. She understands the betrayal, heartbreak, insecurity & distrust that cheating creates for everyone involved.
You might be surprised to know how common your situation is – most people in relationships either have a history of cheating, being cheated on, or both. Dr. Dwan wants you to know that no matter what your past looks like, it's possible to stop the self-sabotaging behaviors, rebuild trust, and experience healthy, loving, faithful relationships.
As a Certified Life Coach & Ph.D. in Psychology, Dr. Dwan specializes in helping individuals & couples get beyond the aftershocks of infidelity. She helps serial cheaters, both men & women, to identify their triggers so they can break the cycle and have stronger romantic relationships. We use proven communication methods & trust exercises to repair the relationship, or help you move forward individually without bringing self-sabotaging behaviors into your next relationship. Dr. Dwan is happily married and the mother of a teenage daughter.
If you're ready to begin your journey of personal growth, greater confidence, inner peace, and more trusting relationships…
Send me a private message to book your free consultation today.
CONTACT DETAILS
For all Inquiries, Booking Engagements, Media, and Public Relations please email us at info@dwanabrams.tv
SOCIAL MEDIA
Stay up-to-date with everything Dwan Abrams
Subscribe to Our Newsletter